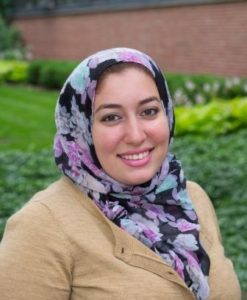 Nadia M. Bazzy MA, LLMFT serves as the Interim Director of the Sexual Assault Prevention and Awareness Center (SAPAC) at the University of Michigan. Nadia previously served as Assistant Director at the Office of Student Conflict Resolution (OSCR) at the University of Michigan, with primary responsibility for OSCR's role in the University of Michigan Policy & Procedures on Student Sexual & Gender-Based Misconduct & Other Forms of Interpersonal Violence.  Nadia's areas of specialty include:  peacebuilding, restorative justice, and trauma healing. She received her post graduate education from Oakland University in Couple and Family Counseling and is a licensed Marriage and Family Therapist with a private practice. Nadia also holds a M.A. in Conflict Transformation and Peacebuilding from Eastern Mennonite University with a concentration in psycho-social recovery. Nadia has lectured nationally for the last 15 years on various topics including conflict, peacebuilding, reconciliation, and relationships.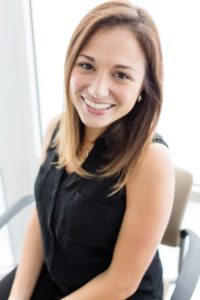 Jaclyn Calovine currently serves as the Associate Director of Community Standards at Babson College in Massachusetts. She serves as a high-level hearing officer, a member of the College's CARE Team, and as the primary investigator in all sexual misconduct cases. In her role as the primary investigator, she is responsible for developing the investigative strategy, facilitating all interviews, collecting evidence, making a determination of responsibility, and report-writing. Jaclyn is also responsible for the training and supervision of all hearing officers, the department's coordinator, and the Honor Board.
Jaclyn is an active member of ASCA and has previously served as the East Region Coordinator and the Massachusetts State Coordinator. Jaclyn was also a facilitator for the Sexual Misconduct Institute in November of 2016 and served as a Gehring Faculty Fellow in July of 2016.
Jaclyn received a Bachelor of Arts from Roger Williams University and a Master of Arts in Higher Education and Student Affairs from the University of Connecticut.
 Tonya Schmidt serves an Assistant Dean/Director of the Office of Student Conduct and Community Standards at the University of Wisconsin-Madison. She has over 15 years of professional student affairs experience in residence life, student conduct, and the Dean of Students Office providing student assistance and adjudicating the non-academic and academic misconduct processes at both public and private universities. Dean Schmidt works closely with Title IX issues at UW-Madison by adjudicating cases of sexual harassment, sexual assault, dating/domestic violence, and stalking, leading a Student Title IX Consultation Team, serving as a Title IX Deputy, and functioning as the Sexual Violence Liaison to UW System.  This is her third year with the Sexual Misconduct Institute. She served as faulty for the first ever SMI in 2015, was part of the curriculum team in 2016, and is back as the Chair and faculty member of SMI 2017.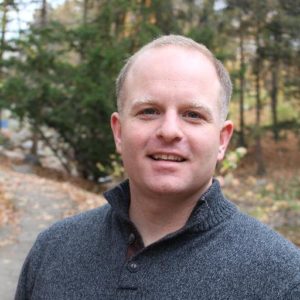 Brian Tomlinson has served the IUPUI Division of Student Affairs as the Assistant Dean of Students, Director of Student Conduct, and Deputy Title IX Coordinator since July 2013.  IUPUI is one of two core campuses for Indiana University.  Brian serves as the chief conduct officer for the IUPUI community by administering the Indiana University Code of Student Rights, Responsibilities, and Conduct and the Indiana University Sexual Misconduct Policy on the IUPUI campus. He is an experienced investigator and student development professional, frequently presenting training workshops on a variety of topics in the higher education community. Additionally, Brian has served as the instructor for the course The College Student and the Law for the Indiana University Master's in Higher Education and Student Affairs program. Brian also supports and represents the dean of students on issues related to student conduct, university compliance, behavioral intervention, critical incident response, and outreach.
Prior to joining IUPUI, Brian held positions in the fields of residence life and student conduct at The Ohio State University, Ball State University, Boston College, and the University of Wisconsin – La Crosse. He is an active member of the Association of Student Conduct Administrators and the National Association of Student Personnel Administrators.  He is a founding curriculum member and former faculty member for the ASCA Sexual Misconduct Institute.