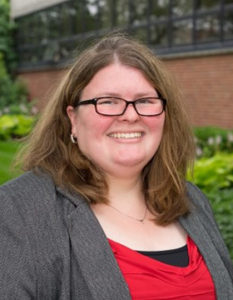 Stacy currently serves as the Director for Student Conduct at West Virginia University (WVU). She has responsibility for the adjudication of sexual Misconduct, Academic Misconduct, Student Organization Misconduct, as well as a variety of individual behavior related concerns. 
Prior to joining the team at WVU, Stacy served as the Associate Director for the Office of Student Conflict Resolution at the University of Michigan (UM). In her role there, she was responsible for administering a variety of conflict resolution pathways designed to build trust, promote justice, and teach peace. Additionally, Stacy has had experience working in residence life as well as working with aggressive adolescents who were in residential treatment. 
Stacy has a Bachelor of Arts in Criminal Justice and a Business Foundations Certificate from Indiana University. She also has a Master of Science in College Student personnel from Western Illinois university. she is passionate about student conduct and conflict resolution work. Addressing student behavior has been part of her career for over 20 years. 
Stacy is active in the Association for Student Conduct Administration. She currently served on the Board of Directors from 2015-2017. She assisted a team of student conduct professionals in the creation of a sexual misconduct curriculum used by ASCA. Additionally, she has presented and trained on topics of Sexual misconduct, Restorative Justice, Student Organization Conduct, and the Spectrum Model of Conflict Resolution at various campuses, training institutes, and conferences across the United States. In 2009, she was contributing author to Re-framing Campus Conduct: Student Conduct Practice through a Social Justice Lens edited by Schrage and Giacomini.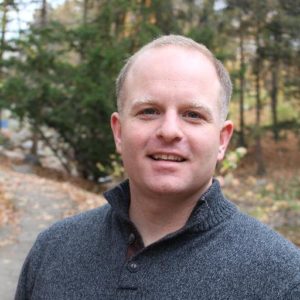 Brian Tomlinson has served the IUPUI Division of Student Affairs as the Assistant Dean of Students, Director of Student Conduct, and Deputy Title IX Coordinator since July 2013.  IUPUI is one of two core campuses for Indiana University.  Brian serves as the chief conduct officer for the IUPUI community by administering the Indiana University Code of Student Rights, Responsibilities, and Conduct and the Indiana University Sexual Misconduct Policy on the IUPUI campus. He is an experienced investigator and student development professional, frequently presenting training workshops on a variety of topics in the higher education community. Additionally, Brian has served as the instructor for the course The College Student and the Law for the Indiana University Master's in Higher Education and Student Affairs program. Brian also supports and represents the dean of students on issues related to student conduct, university compliance, behavioral intervention, critical incident response, and outreach.
Prior to joining IUPUI, Brian held positions in the fields of residence life and student conduct at The Ohio State University, Ball State University, Boston College, and the University of Wisconsin – La Crosse. He is an active member of the Association of Student Conduct Administrators and the National Association of Student Personnel Administrators.  He is a founding curriculum member and former faculty member for the ASCA Sexual Misconduct Institute.